Security Payment
Product Videos
Check more videos please go to our Youtube Channel: EXHOBBY Youtube

Features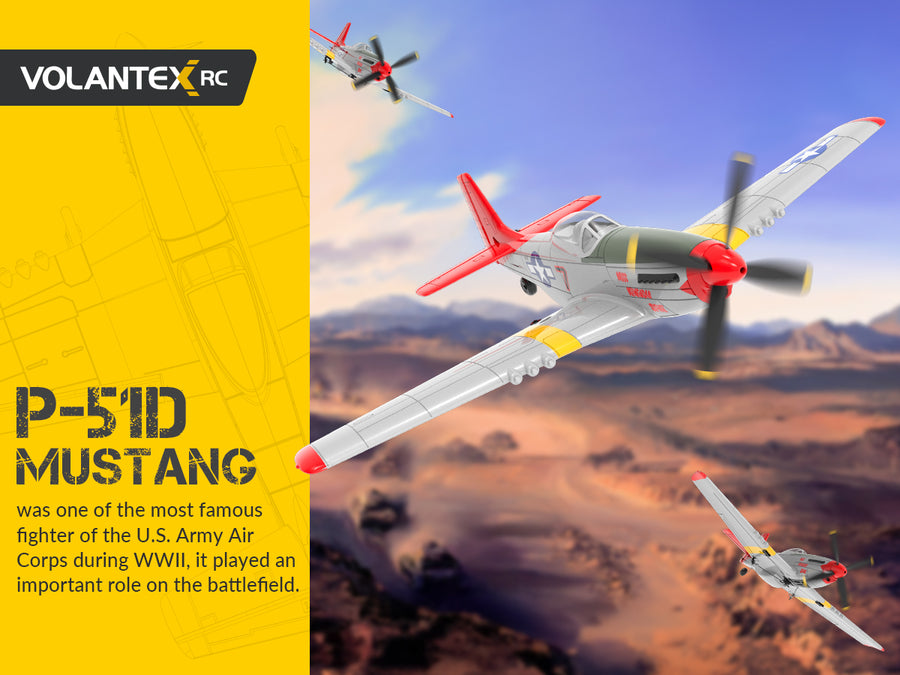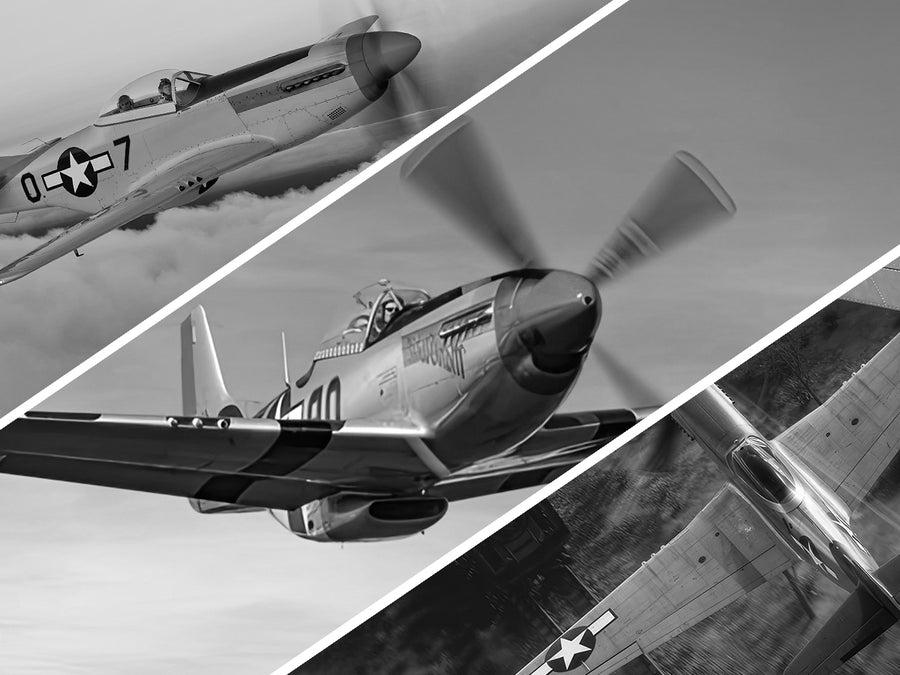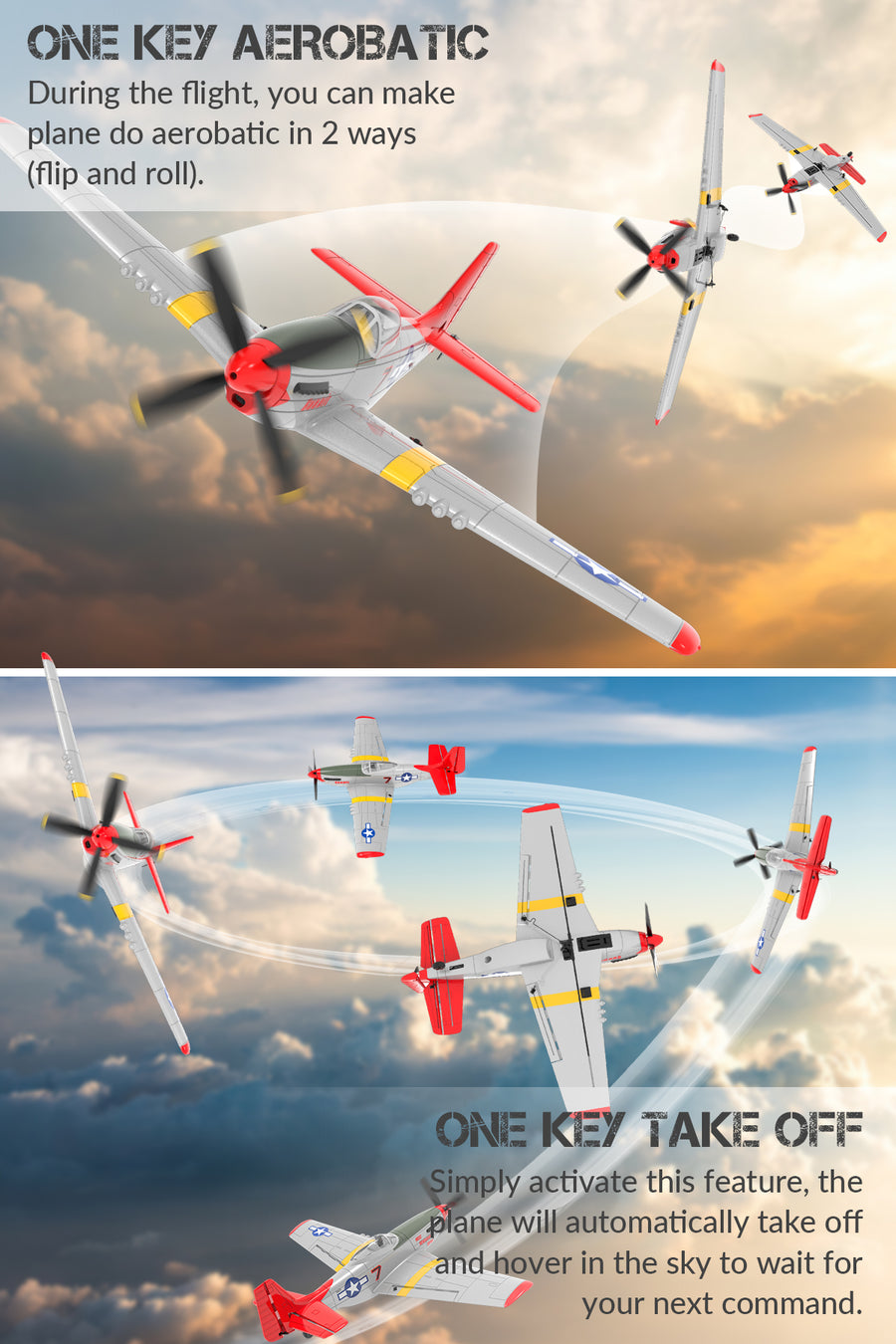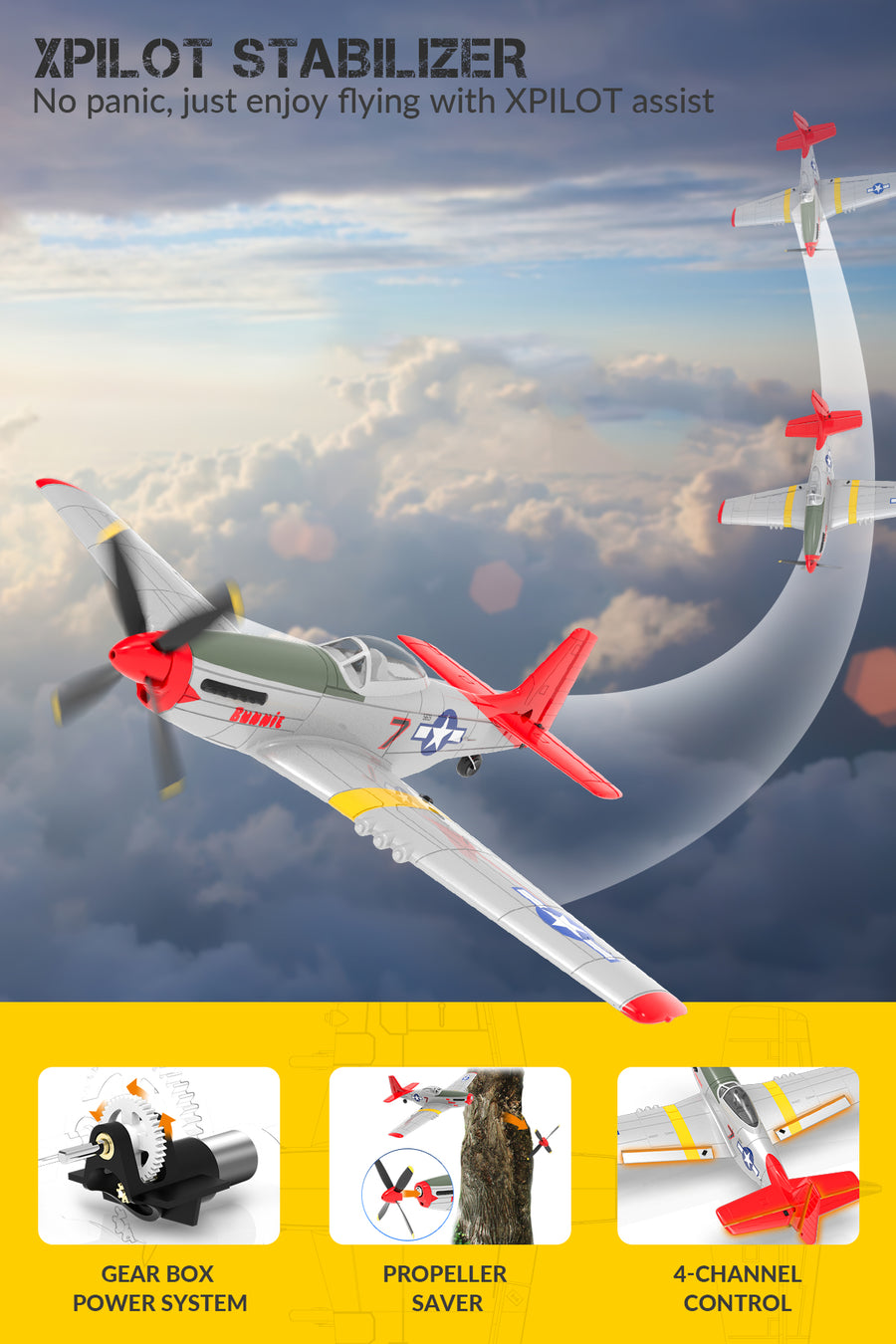 Description
XPILOT STABILIZATION SYSTEM EASY TO FLY- xpilot gyro stabilizer ultra stable self stabilization of gyro system. Powerful over-grade motor system allows easy controlling to do aerobatic flying. It's a great remote control planes for beginners, adults.
BEGINNERS' FIRST RC AIRPLANE TRAINER- 3-level flight control assists (Beginner level with full assist/ Intermediate with partial assist/ Expert for manual control) help beginners learn to fly step by step.
GREAT AIRPLANE FOR OUTDOOR ADVENTURE- 2.4Ghz Radio Control distance of 656 ft, the strong anti-interference capability allows to hold a small flight club party between you and your friends.
LONGER FLYING, MORE FUN WITH YOU- The gear box system provides more thrust and power to increase speed, and more efficient to save battery's power, allowing the plane to fly a long time about 20 minutes.
FULLY ASSEMBLED READY TO FLY- This version includes everything needed to get the model started, only the batteries for transmitter are required. It is fully assembled to get the plane take off within 1 minutes out of box. Portable package to go with you everywhere.
VOLANTEXRC RC Plane 4-CH RC Airplane Ready to Fly P51 Mustang V2 Remote Control Plane Easy Control for Beginners with Xpilot Stabilization System, One Key Aerobatic (761-5 V2 RTF)
The Mustang is a small size airplane but with excellent performance. Due to the integrated Xpilot gyro stabilizer system, with over-grade powerful motor system, the plane flies stably, react nimbly and able to do aerobatics even in little windy environment.
"Lighter is easier". As known a lighter RC airplane is easier to fly. The durable but light EPP material to provide a superb flight control feeling, making it EASY for beginner pilots to get started, even without much experience of practices.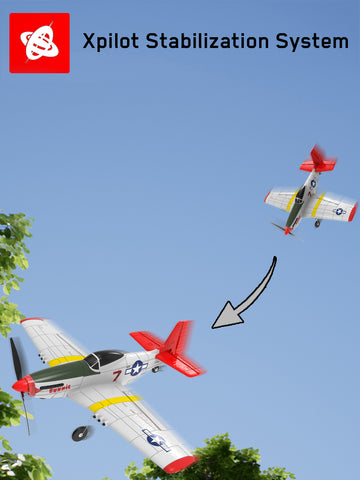 Great Remote Control Airplane: Easy to Control
Xpilot gyro stabilizer system provides superb stable flying even controlled by rookie pilot.
The self-stabilization of gyro system will help flying in any weather condition even in windy days.
3-level flight control assists(Beginner level with full assist/ Intermediate with partial assist/ Expert for manual control) help beginners learn to fly radio control airplane step by step.
XPILOT Stabilization System is a trustable flight control assistant that helps beginner get started to enjoy flying easily.
- Easily learn to fly with 3 levels- strong assist for beginner, soft assist for advanced, no assist for expert.
- Stabilize your plane in windy conditions.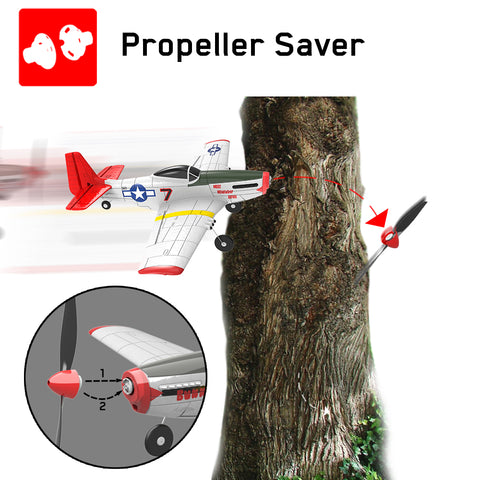 Innovative Propeller Saver Design
The propeller saver keeps the propeller from damage, and prevent the electronic components from over current.Pick up the prop and install it to the shaft adaptor to fly again after the propeller drop off.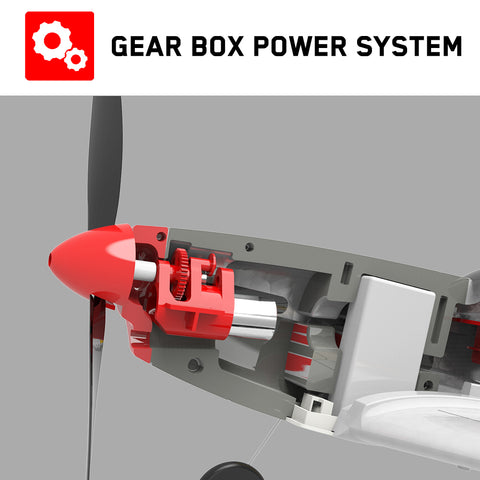 Gear Box Power System
The gear box system provides more thrust and power to increase the rc airplane's speed and helps save the battery's power, allowing the plane to fly longer time, about 20 minutes.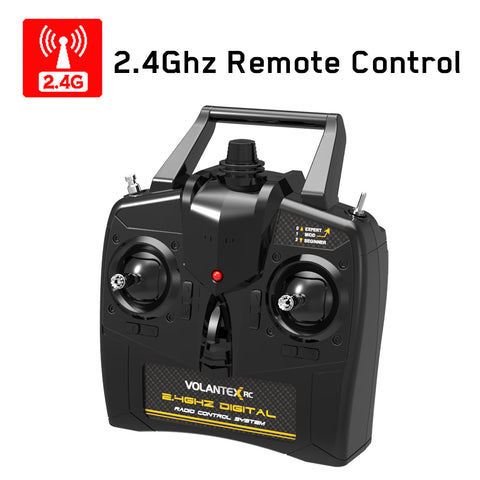 2.4GHz Radio Control
The 2.4Ghz technology allow more than 20 aircraft's to fly at the same time and flying up to 200 meters that you can not see it. You can play it with your friends and have more fun.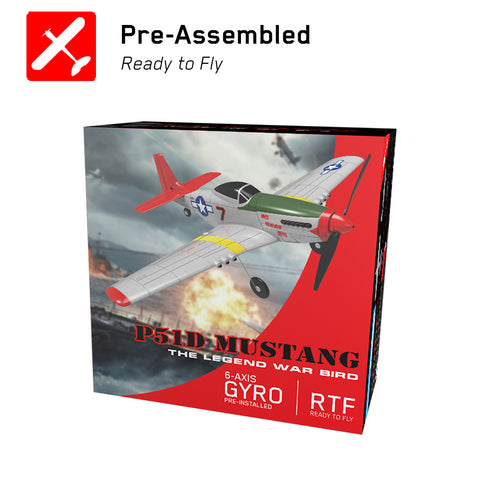 Ready to Fly (RTF)
Completely Assembled for quick start
Within 2 minutes after unpacking, you will be able to get started and enjoy the fun while others are figuring out how to glue and assemble their planes! What's more fun is the fully assembly package will make it portable with you wherever you go, to picnic, hiking etc., hiking etc.
RC Airplane *1
Remote Controller *1
3.7V 400mAh Lipo Battery*2
USB Charger *1
Spare Part: Propeller set *2
Manual *1
CAUTION:
This is a sophisticated hobby product and NOT a toy. It must be operated with cautions. Please fully charge the battery every 3 months if you don't use this plane. Please read all through the manual completely before play and follow the instructions carefully.Actual product may vary slightly from photos shown.
Note:
1.If the airplane or transmitter that you received is defective you could get a replacement easily.
2.Please connect the battery to the airplane first and then turn on the transmitter within 3 seconds, the transmitter will bind to the airplane automatically.
3.If you need any replacement parts for this airplane you could find them in our store.
4.Please follow the instruction manual to learn how to control this airplane correctly and check the airplane to see if the rudder and elevator are centred before flying it.
5.Please fly the airplane in a wide area so the airplane will not impact something and get damaged during the flight easily. Please don't fly the airplane nearby signal tower or security camera because they will affect the control range of your airplane.
6.If the propeller doesn't spin please check the airplane to see if the motor gear is loose, if it is, please push it into its original position slightly by some tools like pliers.
7.If battery at a low voltage you will get a delayed response from plane, so please get the plane back when you find that the plane is not working properly.
8. Please remove the battery from the plane is you are not using it to save the battery.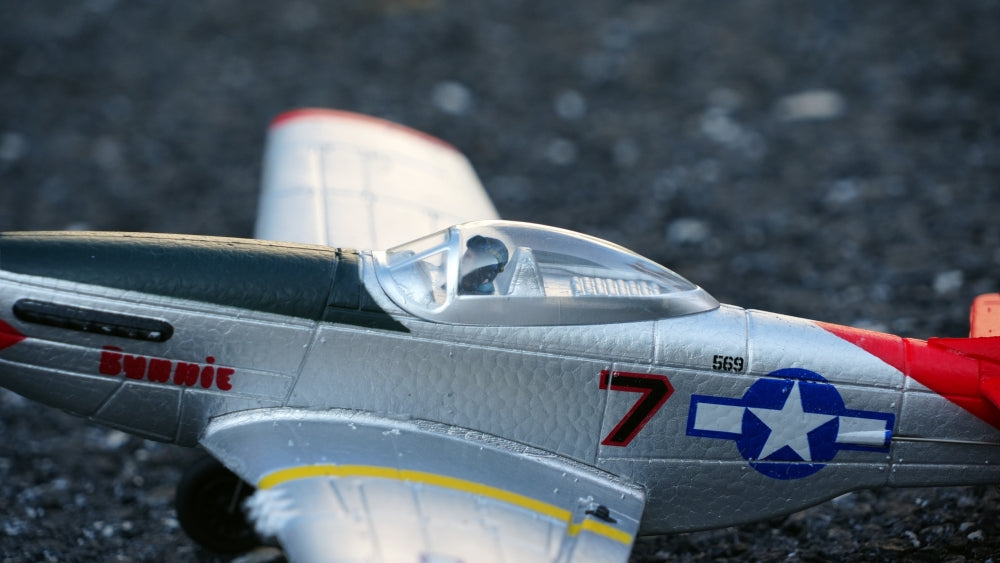 Product Specifications
b.Color

:

Red

b.Length (in)

:

12.60

b.Wingspan / Width (in)

:

15.75

c.Flying/Running Weight (lbs)

:

0.13

c.Material

:

EPP

c.Weight (lbs)

:

0.1

d.Channels

:

4-CH

d.Flying/Running Time

:

14 minutes

d.Radio

:

2.4Ghz

e.Motor

:

10mm coreless motor

e.Propeller Size (in)

:

5.12

e.Servo

:

2g Servo

e.Speed Control

:

Gyro Integrated

Flaps

:

No

g.Charger

:

USB Cable

g.Recommended Battery

:

3.7V 400mAh lipo

Gyro Stabilization

:

Yes

k.Experience Level

:

Beginners ~ Expert

k.Where To Play

:

Outdoor

m.Assemble Required

:

No

One-key Aerobatics

:

Yes

One-key Return

:

Yes

Skill Level Required

:

4/5