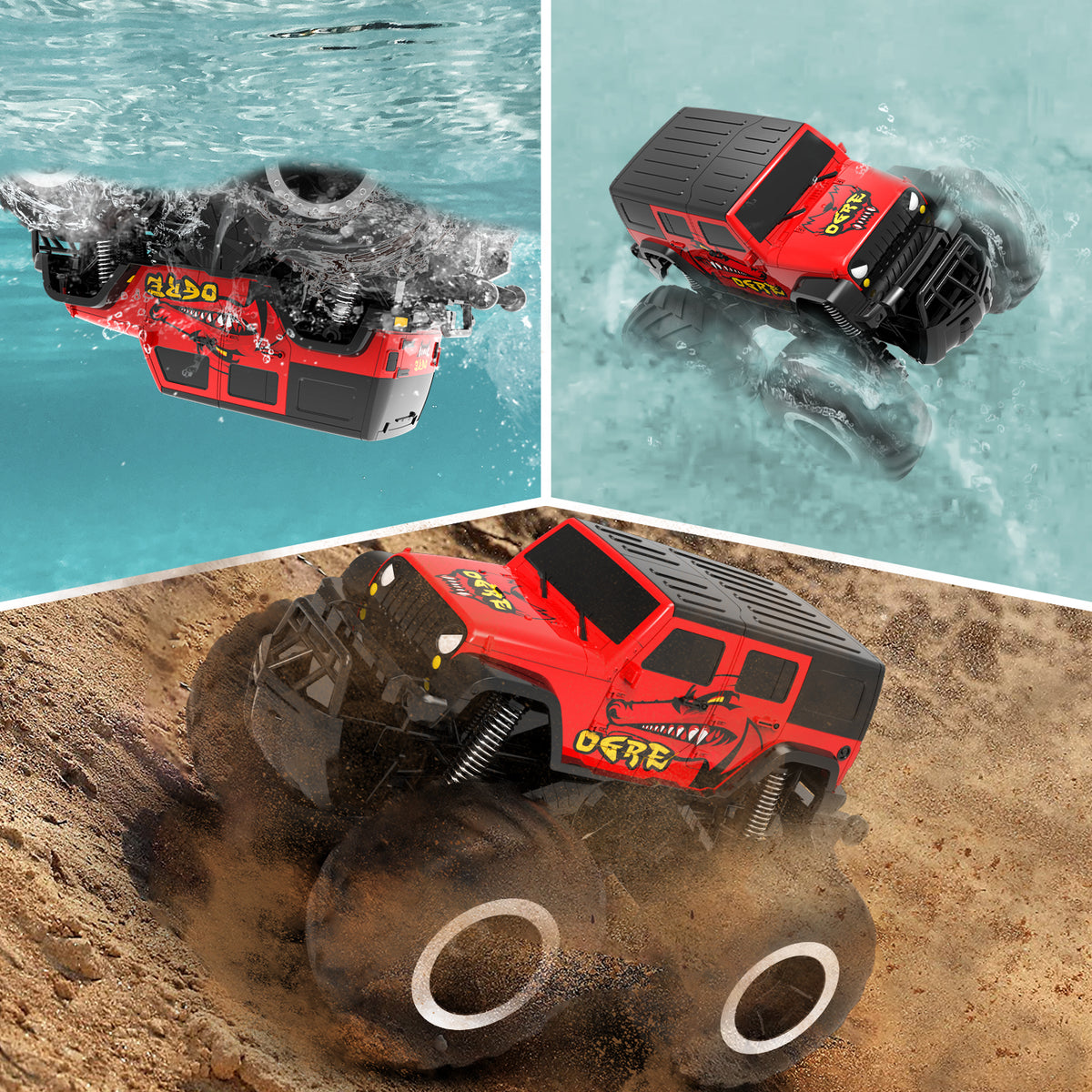 Welcome to the exhilarating world of stunt cars with EXHOBBY's captivating collection. Explore a realm where gravity-defying flips, spins, and high-speed maneuvers take center stage. Our selection of stunt cars, designed for enthusiasts and thrill-seekers alike, offers a thrilling experience that pushes the boundaries of remote control car excitement.
Indulge your passion for remote control cars with our array of dynamic options, including the latest in cutting-edge technology. From blazing-fast speeds to precise control, our stunt cars are engineered to deliver an adrenaline-pumping adventure that will leave you awestruck. Whether you're a seasoned RC car enthusiast or new to the scene, our collection caters to all skill levels and ages.
Master the art of remote control as you guide your stunt car through intricate maneuvers, dazzling onlookers with flips, spins, and gravity-defying tricks. Our stunt cars are built to withstand the challenges of extreme driving, ensuring you can conquer a variety of terrains with confidence.
Experience the thrill of precision control and heart-pounding action with EXHOBBY's Stunt Car collection. Whether you're searching for the perfect gift or seeking a new adventure for yourself, our selection promises a mesmerizing journey that combines entertainment with innovation.
Visit our Stunt Car collection to embark on a journey of remote control mastery. Unleash your inner stunt driver and embrace the excitement of our high-performance stunt cars. Thank you for choosing EXHOBBY as your destination for unparalleled remote control car experiences.
Stunt Car for Kids and Adults - VOLANTEXRC OFFICIAL | EXHOBBY
Welcome to the exhilarating world of stunt cars with EXHOBBY's captivating collection. Explore a realm where gravity-defying flips, spins, and high-speed maneuvers take center stage. Our selection of stunt cars, designed for enthusiasts and thrill-seekers alike, offers a thrilling experience that pushes the boundaries