Security Payment
Product Videos
Check more videos please go to our Youtube Channel: EXHOBBY Youtube

Features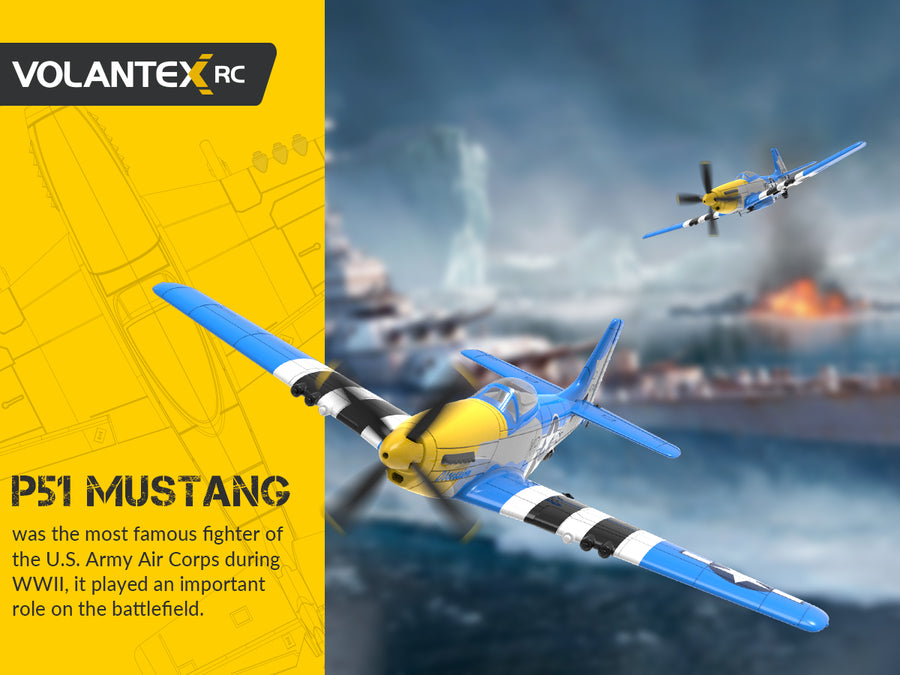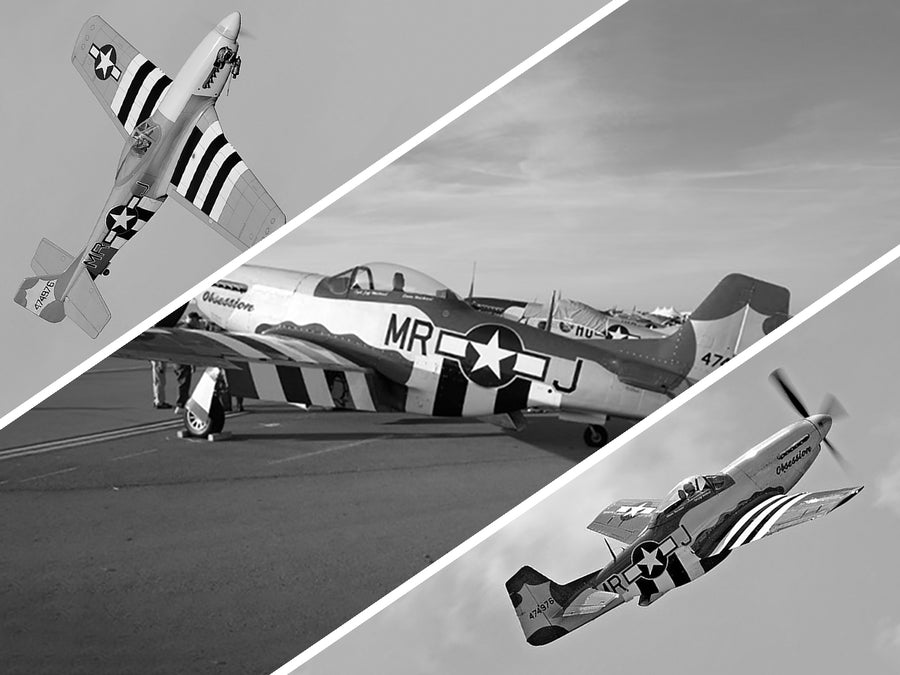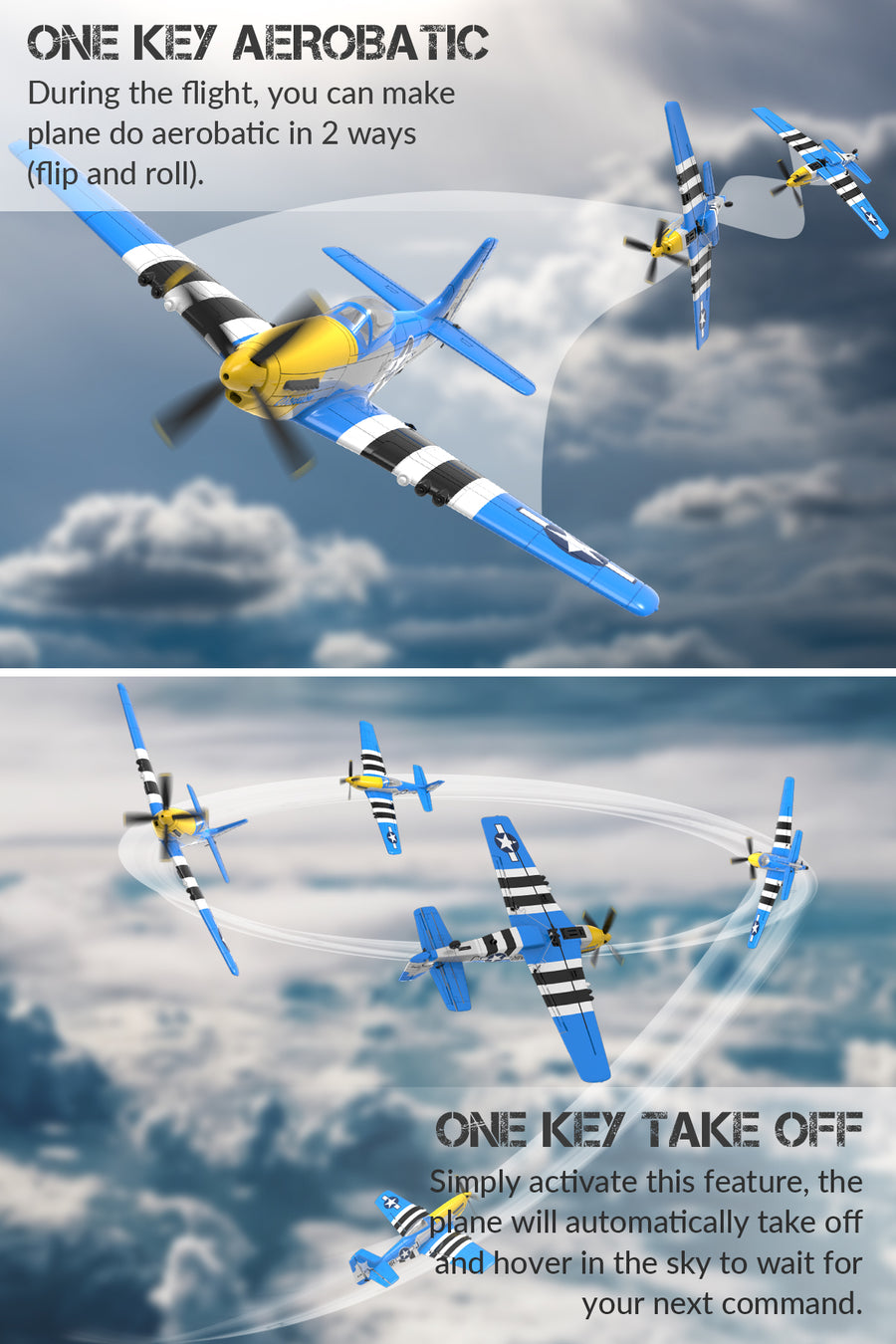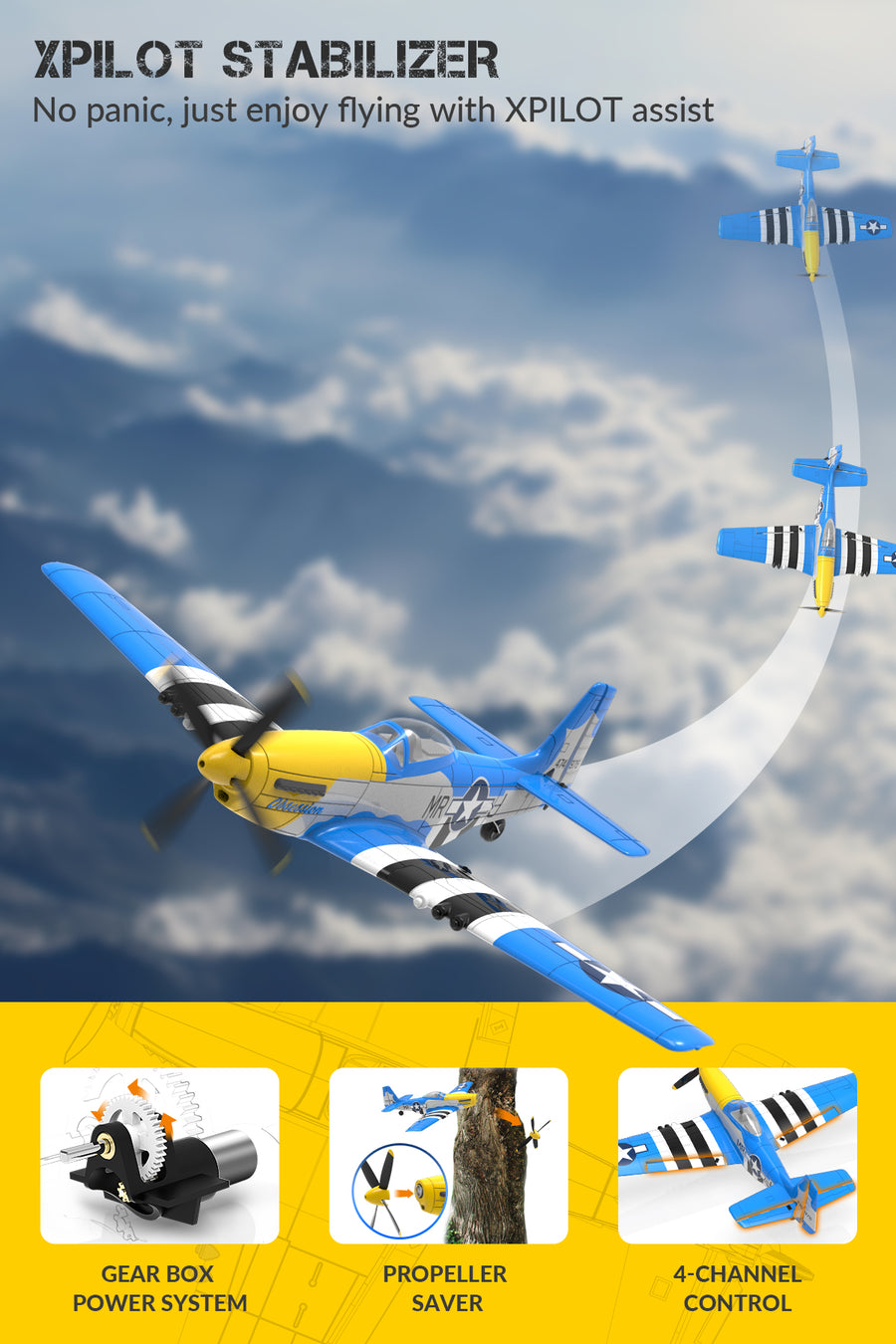 Description
EASY TO FLY RC AIRPLANE: This ultra-stable RC airplane is equipped with an Xpilot gyro stabilizer and a powerful motor-gear system, making it easy for pilots to perform aerobatic maneuvers and fly it effortlessly. It's a great choice for beginners and adults looking to experience the joy of flying airplanes.
AIRPLANES FOR BEGINNERS AND EXPERTS: 3 level flight control assist(Beginner level with full assist/ Intermediate with partial assist/ Expert for manual control) help beginners learn to fly step by step. Expert pilots can also have your show time with this rc plane immediately.
RC PLANE WITH ADVANCED FEATURES:Simply press the button, hold on the throttle and throw it out, it will automatically take off and hover in the sky to wait for your command. During the flight, also simply press a button, then you can enjoy aerobatic fun with it.
RC AIRPLANE FOR OUTDOOR ADVENTURE:2.4Ghz remote control system with control range of 656 ft, the strong anti-interference ability allows pilots hold a small flight club party for fun. Just come and have fun with this rc airplane.
THRUST WWII RC PLANE:The gear box system makes the rc plane be more thrusting and powerful, efficient to increase speed and flight time, pilots can constantly fly it for about 20 minute.
FULLY ASSEMBLED READY TO FLY:Comes with everything needed to get the model started, only require the batteries for transmitter. It is fully assembled for easily getting the plane take off within 1 minutes out of box. Portable package to go with you everywhere.
VOLANTEXRC 4-CH Airplanes P51 Mustang WWII for Beginners with Xpilot Stabilization System(761-5 Blue)
Easy to Control Airplanes for Beginners and Experts
Experience the thrill of flying with the VOLANTEXRC P51 Mustang WWII Airplanes designed for beginners at Exhobby. Equipped with the advanced Xpilot stabilization system, these airplanes provide ultra-stable flights, even in challenging weather conditions.
Whether you're a rookie pilot or an expert, our 3-level flight control assists, including Beginner level with full assist, Intermediate with partial assist, and Expert for manual control, allow you to learn and progress step by step.
Enjoy the convenience of the self-stabilization gyro system, ensuring superb stability throughout your flights. With a powerful motor-gear system and efficient thrust, these airplanes offer increased speed and flight time of approximately 20 minutes.
The 2.4Ghz remote control system provides a control range of 656 ft, allowing you to have fun with these airplanes during outdoor adventures.
Get ready for immediate takeoff as the airplanes come fully assembled, requiring only batteries for the transmitter. Take these portable airplanes with you wherever you go and embark on exciting RC airplane adventures.
Fly airplanes with Confidence: Xpilot Gyro Stabilizer System Ensures Stable Flights.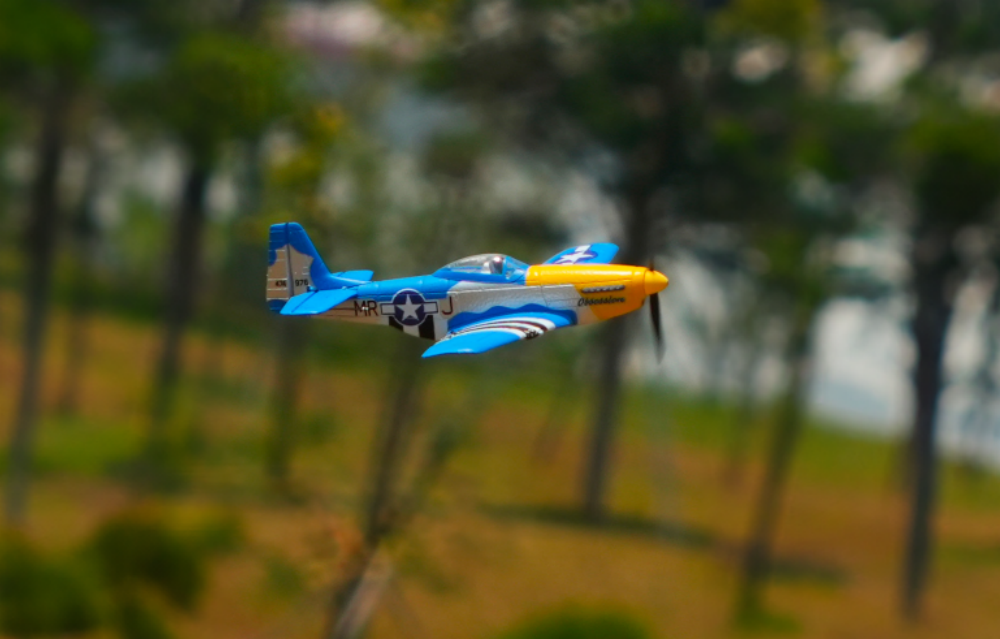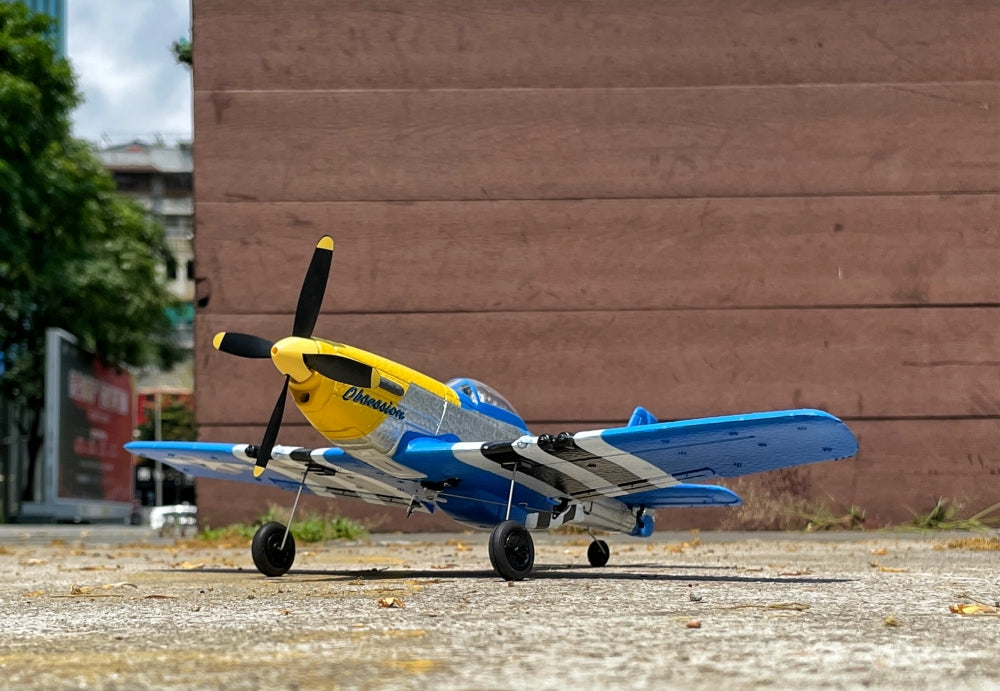 Product Specifications
b.Color

:

Blue

b.Length (in)

:

12.60

b.Wingspan / Width (in)

:

15.75

c.Flying/Running Weight (lbs)

:

0.13

c.Material

:

EPP

c.Weight (lbs)

:

0.1

d.Channels

:

4-CH

d.Flying/Running Time

:

14 minutes

d.Radio

:

2.4Ghz

e.Motor

:

10mm coreless motor

e.Propeller Size (in)

:

5.12

e.Servo

:

2g Servo

e.Speed Control

:

Gyro Integrated

Flaps

:

No

g.Charger

:

USB Cable

g.Recommended Battery

:

3.7V 400mAh lipo

Gyro Stabilization

:

Yes

k.Experience Level

:

Beginners ~ Expert

k.Where To Play

:

Outdoor

m.Assemble Required

:

No

One-key Aerobatics

:

Yes

One-key Return

:

Yes

Skill Level Required

:

4/5