Security Payment
Product Videos
Check more videos please go to our Youtube Channel: EXHOBBY Youtube

Description
Volantexrc rc airplane Phoenix V2 is a 2-meter wingspan large glider. With unibody plastic fuselage, you won't need to worry about crashing it, just have a gentle flight or amazing FPV tour using its camera mounting platform.
SUPER AEROBATICS PERFORMANCE-The Phoenix V2 is a 5-channel rc airplane, with powerful brushless out-runner motor. Due to the professional glider design, it can slowly fly in the sky without power support. It saves more power and have a longer flight time up to about 30min. You would have more fun with it!
EXCELLENT PAYLOAD CAPACITY- The airplane has capacity for FPV equipments over 500g payload. It even comes with a flat FPV platform under the canopy for your DIY.
INNOVATIVE UNIBODY PLASTIC FUSELAGE- The unibody plastic airframe, strong structure and crack resistant, makes the plane good performance at altitude and offers flexible, lightweight protection in case of crash landings.
SUPER EASY TO ASSEMBLE RC GLIDER PLANE- The wings are fitted with two spars to strengthen the wings and they are attached using fast connecting wing clips to join the wings into the fuselage.
REMOTE CONTROL GLIDER AIRPLANE PNP VERSION- One rc plane with servo, brushless motor, brushless ESC; but no radio transmitter, no reciever, no battery, no charger.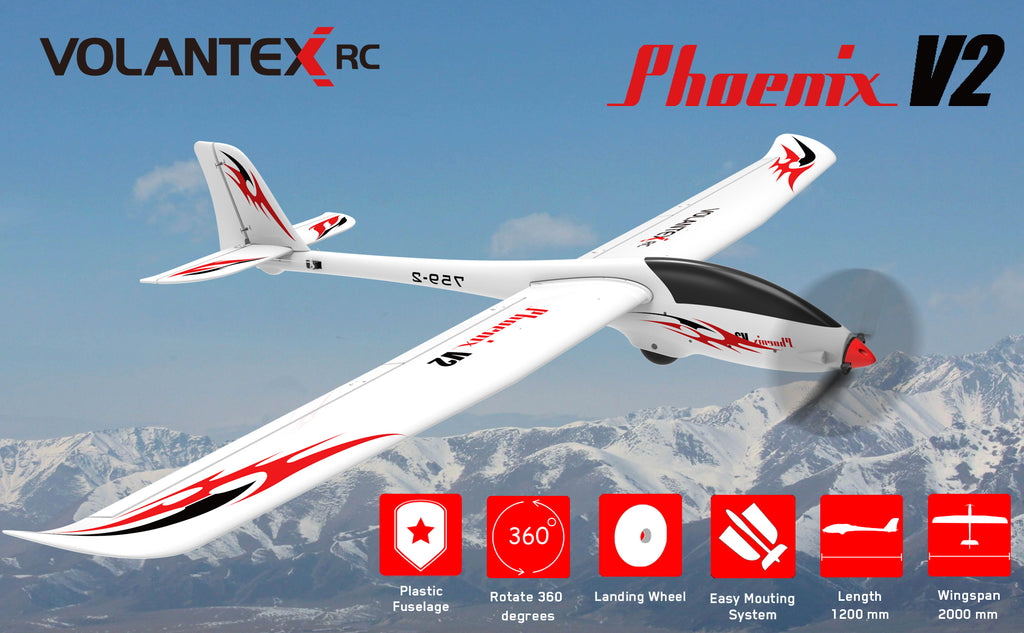 VOLANTEXRC 5-Channel RC Sailplane RC Glider Phoenix V2 Plug-and-Play(PNP)with 2-meter wingspan unibody ABS plastic hull and strong EPO foam
Enjoy high-altitude aerial fun with VOLANTEXRC new and high quality remote control glider rc airplane Phoenix V2. Phoenix V2 is a sport scale model that does incorporate flaps unlike its full-scale counterpart.
This rc airplane features an approx 2000mm long wingspan and installing the wings is now easier with a plastic latch for securing the wings. The airframe is single-body design and made by durable blow molded plastic. The fuselage has the capacity for an FPV camera and related components. PNP (PLUG-AND-PLAY): Include all electronic parts of the model: servo, motor and ESC. Just install your own battery, transmitter and receiver!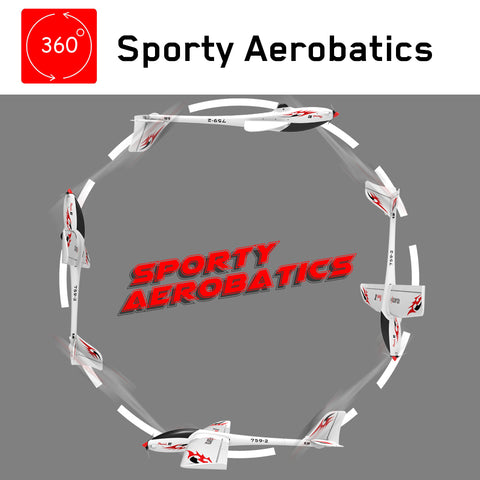 Sorty Aerobatics Capacity
The PhoenixV2 is made with smooth and rigid plastic fuselage which yet remains light enough for the glider to perform with ease.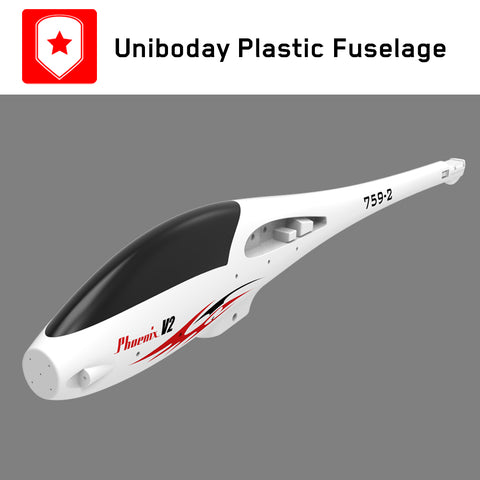 Durable Unibody Plastic Fuselage
Special unibody plastic fuselage design, this glider is simple, stable and easy to control whether you are a beginner or experts.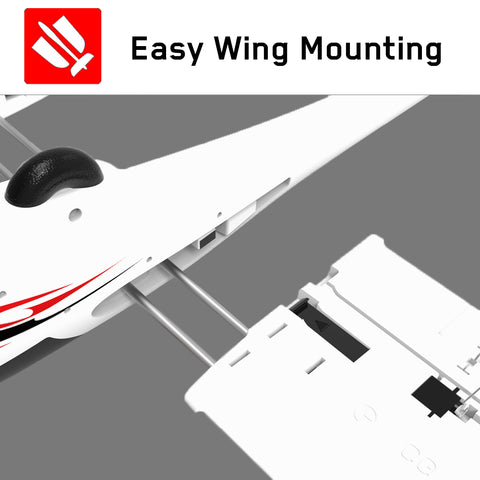 Easy Wing Mounting System
New design wing mounting system--PLUG & CLICK. It is easy to assemble according to the detailed user manual.

Product Specifications
b.Color

:

Red

b.Height (in)

:

4

b.Length (in)

:

44.57

c.Flying/Running Weight (lbs)

:

2.2

c.Material

:

EPO & Plastic

c.Weight (lbs)

:

0.114

d.Radio

:

2.4Ghz 5-Channels

e.Motor

:

4023/1050KV out runner brushless motor

e.Propeller Size (in)

:

1060″Floding Propeller

e.Servo

:

9-gram Servo * 4pcs included

e.Speed Control

:

Easy-Plug 30A brushless ESC

Flaps

:

Yes

g.Charger

:

lipo Charge

g.Recommended Battery

:

11.1V 2200mAh ~ 5000mAh Li-Po

k.Experience Level

:

Beginners ~ Expert

k.Where To Play

:

Outdoor

m.Assemble Required

:

Yes