The weather is going to be warming and summer is coming. If you are looking for a boat that can go fast, the Vector SR80 Pro 50mph Super High Speed Boat model is a perfect choice. This boat has been further improved and now comes with a water-cooled 1800KV brushless outrunner motor as well 50amp ESC! Get blistering speeds of 50km/hr or more across any type of boating lake thanks to its high-performance components which were carefully chosen.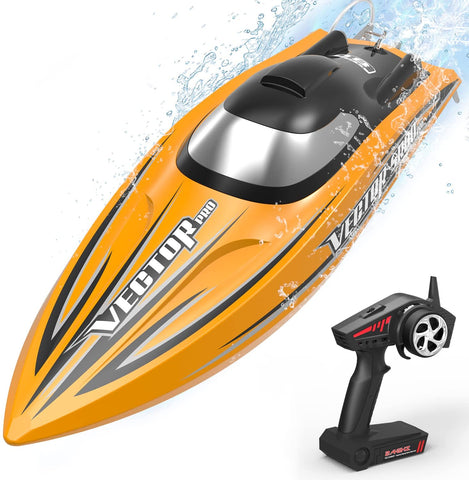 This boat is great for any racing enthusiast with its combination of high-end speed and stability.With a new stylish and attractive black and orange color scheme it really makes the boat stand out from the crowd and will cause heads to turn at your favorite boating lake. The Vector SR80 Pro 50mph Super High Speed Boat still retains the well-proven ABS deep-vee hull which gives it incredible speed and stability in a straight line but also enables it to dig in and turn on a dime.
Drive from the motor to the highly efficient 2 blade metal propeller is courtesy of a very strong 5mm flexible direct drive system and steering is accomplished with an outboard strudder unit. This metal unit supports the propeller end of the flexible drive system parallel to the hull for optimum thrust, it can be adjusted slightly for different water conditions and it also places the rudder unit in the optimum position for accurate and controlled steering. All this comes in a ready-to-run format, no building required, so all you have to do is supply the battery system of your choice and you are ready to go.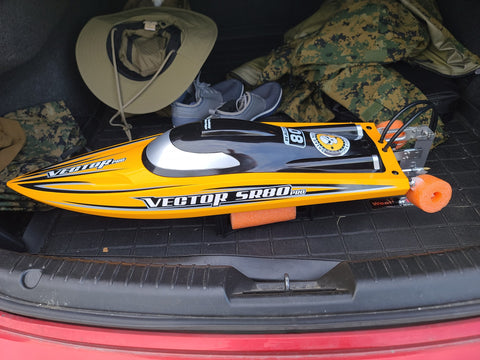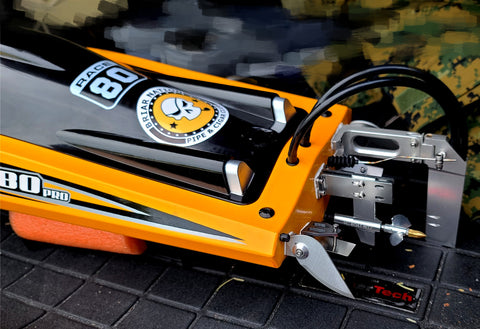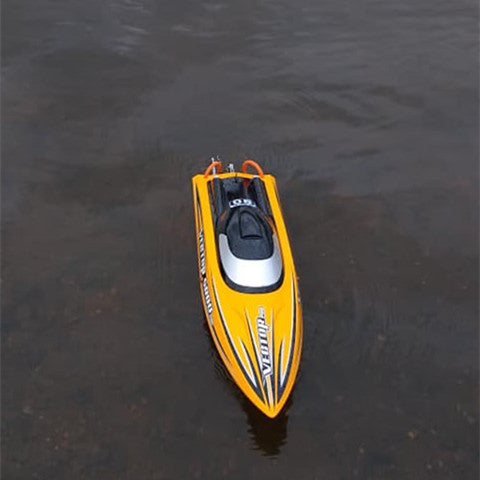 Features:
•70km/h Rocket-like Speed
•All Metal Hardwares
•Auto-righting Structure
•Strong ABS Unibody Hull