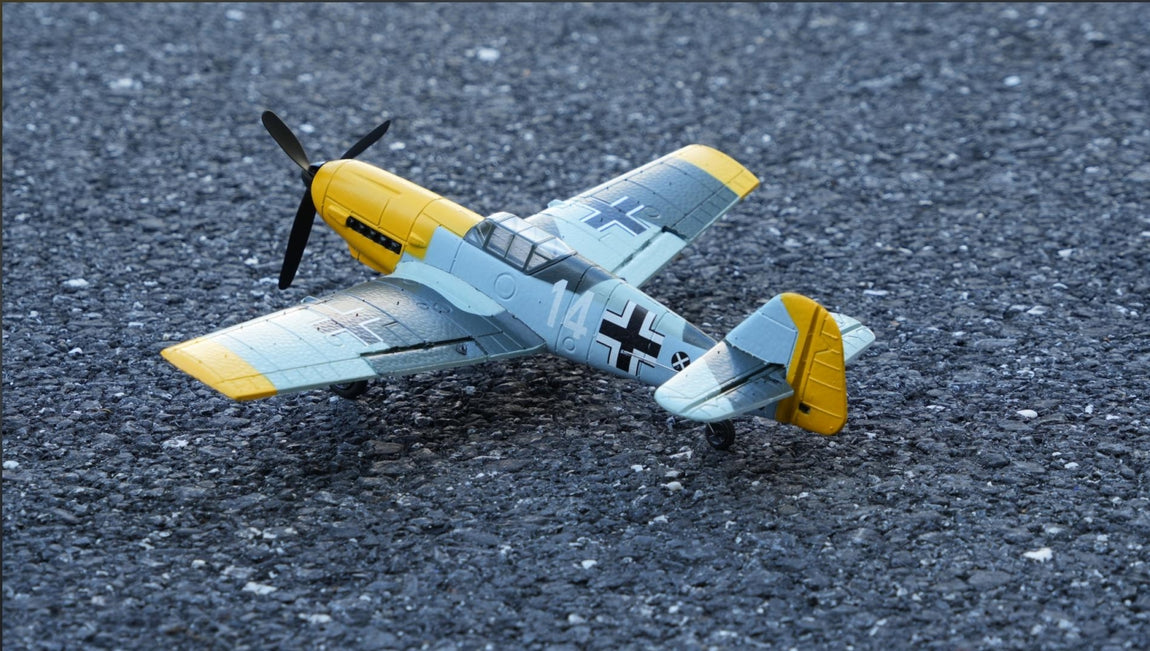 Experience the thrill of flying Radio Controlled (RC) Warbird Airplanes at EXHOBBY. Our RC Warbirds allow you to relive history by piloting models of iconic aircraft from various military forces during WWII and other periods. 
Choose from our extensive Warbird collection, offering a diverse range of sizes and price options. These RC models pay homage to historical warfighting aircraft, capturing the appearance and performance of their real-life counterparts. With precise overall proportions, balanced spinner and propeller mounting designs, accurate wing dihedral, flaps for smoother take-offs and landings, powerful outrunner brushless electric motors, scale bladed propellers, and meticulously detailed armament attachments, our Warbirds deliver an authentic flying experience.
Our RC Warbirds feature historically accurate paint schemes and decals, reflecting the eras they represent. High-quality decal sets are included with most models, ensuring an authentic representation of these beloved aircraft. Some models are pre-painted with iconic liveries such as those of the WWII RAF, German Luftwaffe, US Air Corps and Air Force, among others. Hand-painted pilot figures and molded panel lines further enhance the historical appeal, capturing the essence of these remarkable RC aircraft.
At EXHOBBY, we provide comprehensive support for your RC Warbird journey. In the event of a damaging flight, we offer a wide selection of spare parts from top brands to help you get back in the air. Our inventory includes propellers, retracts, and various components to address any issues. With our top-notch Customer Support, you can trust us to provide unparalleled service and quality control.
Immerse yourself in the golden age of warbirds and experience the wonderment and charm of a bygone era. Whether you're an aviation history enthusiast or a seasoned pilot, our RC Warbirds will captivate you with their complexity and rewarding challenges. Explore our collection, featuring popular models like the P-51 Mustang, the F4U, and the BF109 or Spitefire . Use the filter menu on the left to refine your search or browse our selection of RC Warbirds below. Elevate your RC flying adventures with EXHOBBY's RC Warbirds!