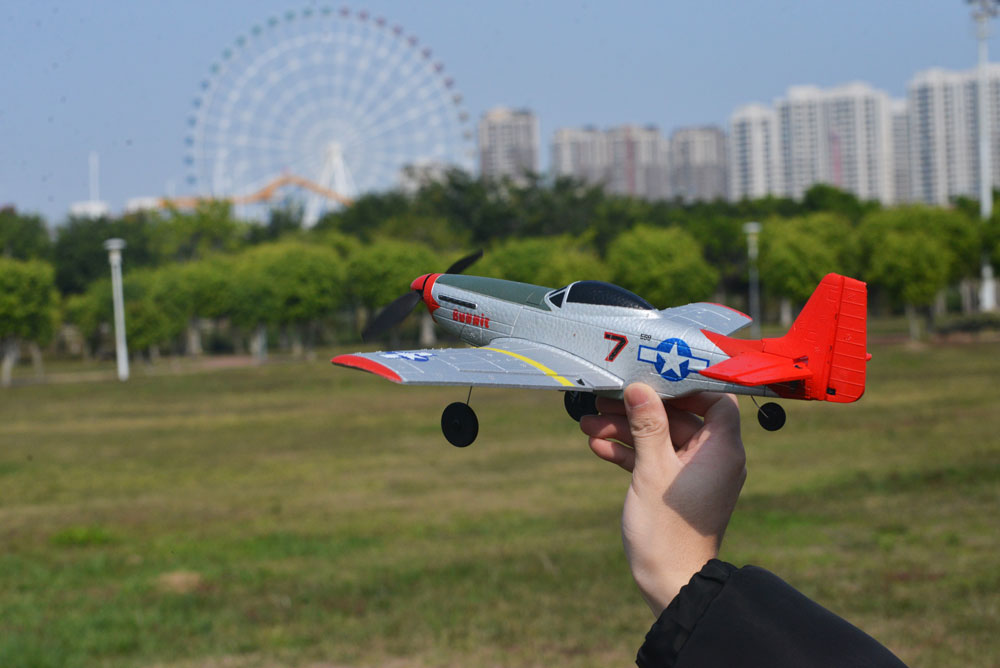 The EXHOBBY RC Planes category is where you'll be able to find Trainer RC Airplane, Gliders RC Planes, Warbirds RC Plane, Sport planes and FPV RC airplanes from every skill level. Wingspan sizes range from micro indoor flyers, bigger park flyers to giant gliders, suitable for beginners, advanced pilots, and experenced vaterans.
We carry a full line of Replacement Parts, Batteries, Chargers, Tools and Accessories (including Pilot figures, scale details, Floats, Retracts, Lights, and so much more) to compliment your passion for RC flight. RC, Remote Controlled, Radio Controlled or whatever you call it, we have it for you! 
Follow us and check out a lot of great video for our products on Youtube. 
Discover the Exciting World of RC Aviation with EXHOBBY's Extensive Collection of High-Quality Planes

Welcome to EXHOBBY, your premier destination for a diverse and expansive range of top-quality remote control airplanes designed to delight and challenge RC aviation enthusiasts of all ages and skill levels. Our impressive selection offers you the ultimate RC flying experience, with a wide variety of aircraft types to cater to your unique preferences and interests.

At EXHOBBY, we take pride in providing a comprehensive collection of RC airplanes, including trainers, warbirds, gliders, sailplanes, jets, and more. Our remote control aircraft are designed using cutting-edge technology and constructed with premium materials, ensuring durability, exceptional performance, and flight stability for an unparalleled flying adventure.

Whether you're a beginner taking your first steps into the thrilling world of RC aviation or an experienced pilot seeking new challenges, our range of airplane rc caters to all skill levels. Choose from user-friendly, entry-level models that make it easy to learn the basics of RC flying or opt for advanced, high-performance aircraft that push the boundaries of speed, agility, and aerobatic capabilities.

In addition to our wide selection of RC airplanes for sale, we are committed to providing exceptional customer support and a comprehensive assortment of accessories and replacement parts. This ensures that you have everything you need to maintain your aircraft in peak condition, extending the life of your investment and maximizing your enjoyment.

Embark on your next RC aviation adventure with EXHOBBY's outstanding collection of remote control planes. Browse our offerings today and experience the unparalleled thrill of high-quality RC flying!
Warbirds, Trainers, Sailplanes, FPV, Park Flyer, RC Jet...